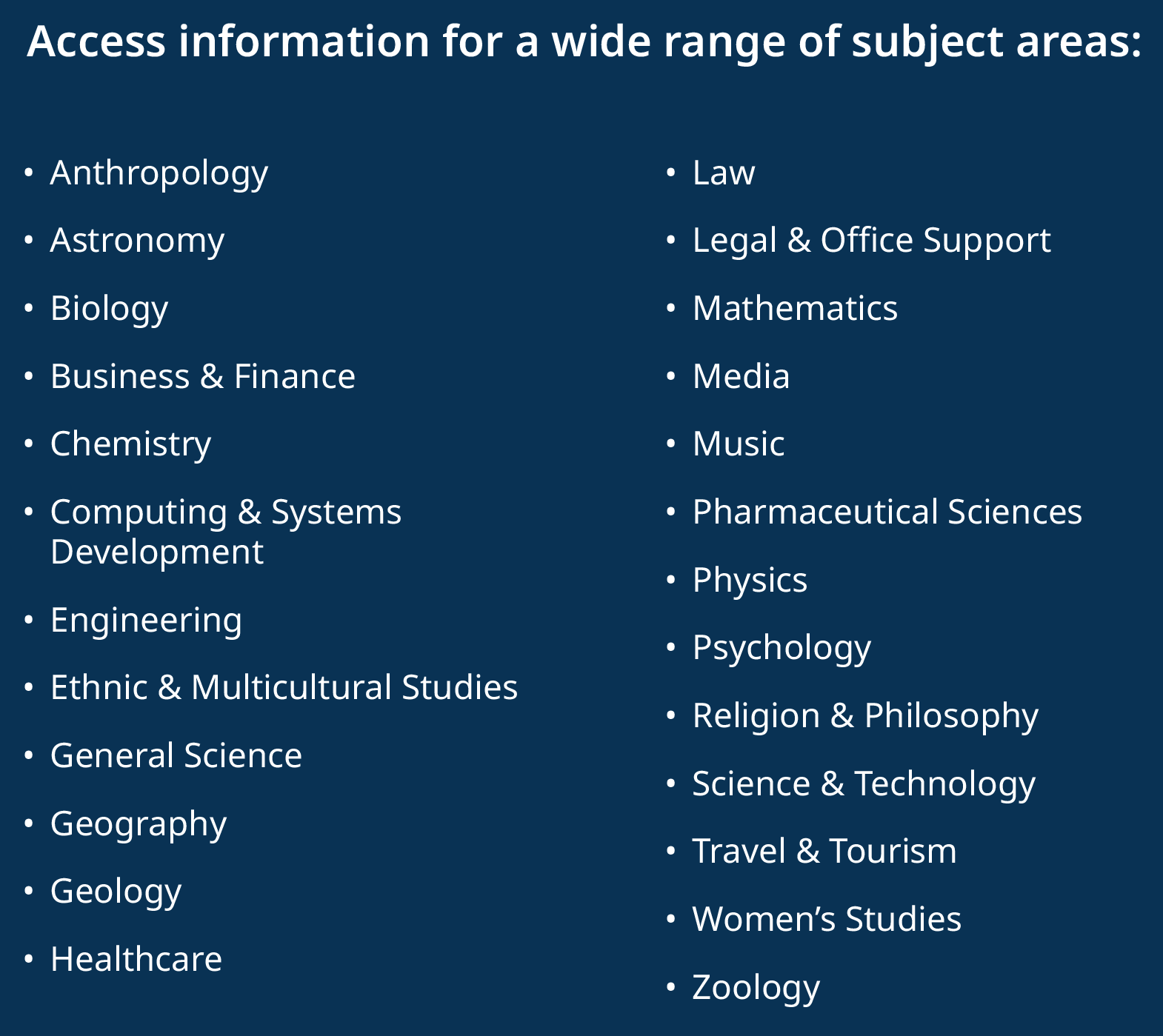 A renowned scholarly resource providing superior full-text, academic journals covering the major areas of academic research.
1. Search Box: Start your research by entering keywords to search journals, books and more.
2. Publications Browse: Find articles by browsing publications available in Academic Search™ products.
3. Subjects Browse: Browse articles using EBSCO's controlled vocabulary of terms that assists in the effective searching of academic content.
4. Search Modes: Search using Booleans or exact phrases, automatically place AND or OR between your search terms, or search using large amounts of text with SmartText Searching.
Learn more about Academic Research by clicking on the images supplied by EBSCO